One of the key components of the MiCorps program is the MiCorps Data Exchange (MDE) platform, which provides online access to volunteer monitoring data through a searchable database. This system fulfills a critical role by allowing volunteers to gather and exchange reliable and meaningful water quality data for water resources management and protection programs at the state and local level.
Prior to 2015, the MDE was comprised of monitoring data collected by MiCorps member organizations and others who have completed the necessary trainings with MiCorps staff. To submit data to the MDE, monitors must demonstrate their capacity and willingness to adhere to specific MiCorps quality assurance and operating procedure criteria.
Now in its second decade, the MDE has been expanded to accept data based on a three-tiered data classification system:
Tier 1:  Data generated under the MiCorps (or equivalent) Quality Assurance Project Plan (QAPP)
(Includes current and former VSMP grant recipients with a MiCorps-approved QAPP and current CLMP participants collecting data under the approved CLMP monitoring procedures)
Tier 2:  Data generated under another acceptable QAPP
Tier 3:  Data generated with acceptable Standard Operating Procedures (SOPs), but no QAPP
(May include school programs)
Due to resource limitations under the program, monitoring data will only be accepted from entities willing to comply with the MiCorps data entry protocols, which may require entities to reformat their datasets. The MDE will also only accept data for the monitoring parameters currently supported under the MiCorps program for lake and stream monitoring.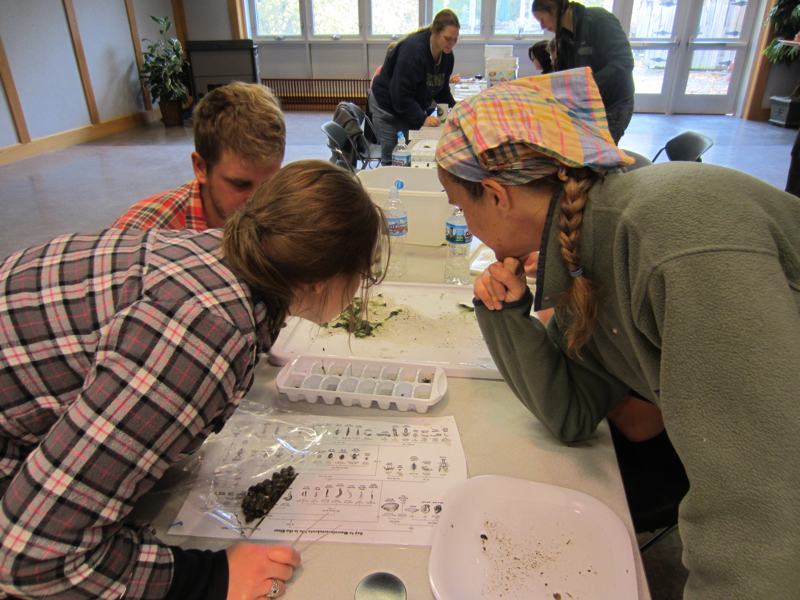 Entities with other data sets to share may do so by creating an entry to the MiCorps Directory — an online, searchable directory of contacts and program information for volunteer monitoring organizations throughout Michigan — on the program website and linking to those external datasets from that Directory entry.
If you are not a current or former VSMP grant recipient or a current CLMP participant, but are interested in including your volunteer monitoring data in the MDE, please contact Paul Steen (psteen@hrwc.org) for an evaluation of your monitoring protocols, QAPP, or SOPs. Once you have been approved to enter data into the MDE, you will be provided with the necessary login information to upload your data into the system. You will also be asked to create an entry to the MiCorps Directory, as described above.