2024 Cooperative Lakes Monitoring Program
Enrollment Will Open in Fall 2023.
——————————————————————————————————————————————————————————————–
The MiCorps' Cooperative Lakes Monitoring Program (CLMP) has been an important component of Michigan's inland lakes monitoring program for over 40 years, which makes it the second oldest volunteer monitoring program for lakes in the country. The primary purpose of this cooperative program is to help citizen volunteers monitor indicators of water quality in their lake and document changes in lake quality over time.
Why Monitor?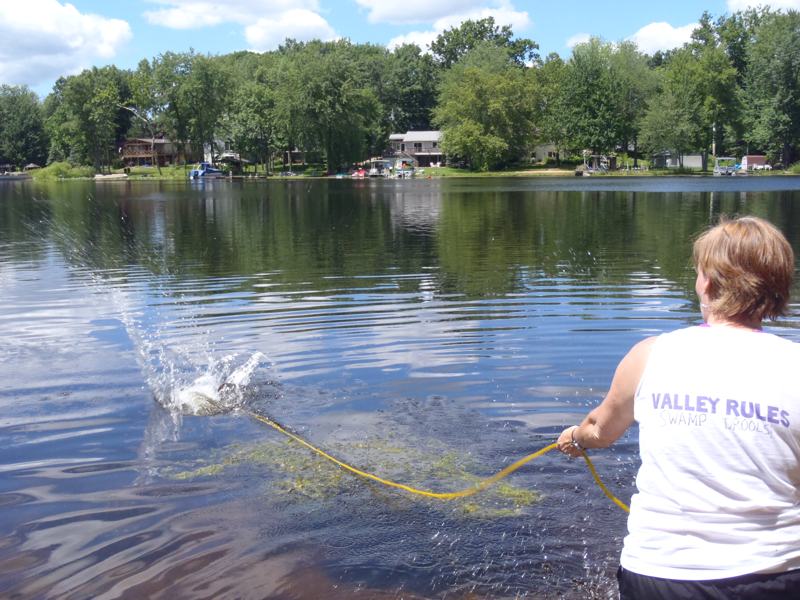 Monitoring your lake's water quality is part of what's needed to keep it clean for the enjoyment of you and yours for generations to come. By monitoring, you'll know if your lake continues to be ready for fun and recreation, or if it's starting to degrade over time. And if there is a water quality problem, only monitoring will give you the advance warning needed to take early action to protect your lake. Enroll in the CLMP to start monitoring, and protecting, your valued lake.
The CLMP provides sampling methods, training workshops, technical support, quality control, and laboratory assistance for volunteers to monitor their lakes.
click for more information
CLMP volunteers monitor for indicators of lake productivity, or the amount of plant and animal life that can be produced within the lake. The gradual increase of lake productivity over time is a natural process called eutrophication, or lake aging. Impaired water quality can often cause excessive lake productivity, leading to problems such as excessive plant growth, algal blooms, and mucky bottom sediments. A primary objective of most lake management plans is to slow down eutrophication by reducing the input of plant nutrients, such as phosphorus, and sediments to the lakes.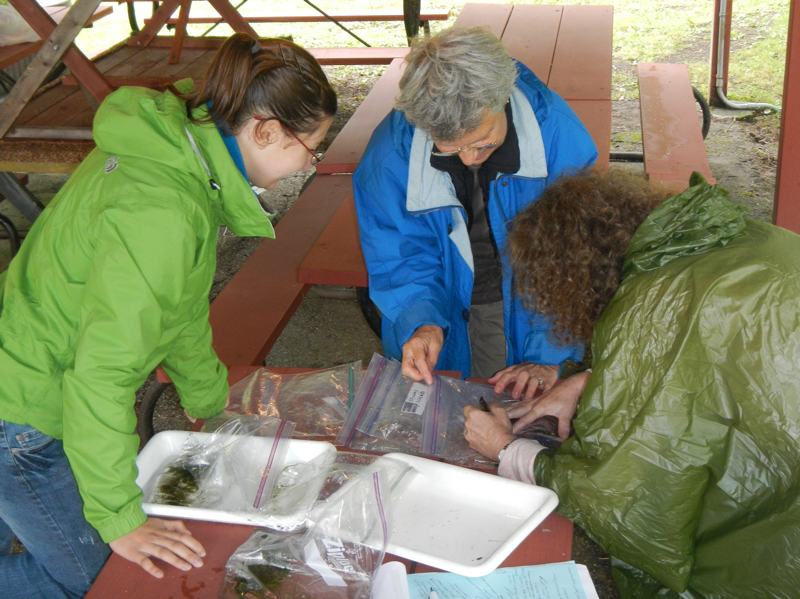 Lake scientists have developed a variety of numerical indexes based on water quality data to express lake productivity on a numerical scale. The widely used Carlson Trophic State Index (TSI) incorporates water clarity, or transparency, as measured by a Secchi disk; the algal plant pigment chlorophyll a; and total phosphorus as indicators of lake productivity. The CLMP was designed to provide data on these parameters. Volunteers may classify their lake according to its level of productivity, or trophic state, using Carlson's TSI. Long-term monitoring of these parameters on a consistent and regular basis provides the data needed to recognize changes or trends in lake productivity.
Technical Assistance
Lake Monitoring Documents: Visit our CLMP documents webpage to find everything you need to get started in lake monitoring, including suggested equipment and other tips. More resources on volunteer monitoring can be found throughout the site.
MiCorps-News Email List: The MiCorps-News email list is an excellent resource for volunteer monitoring in Michigan. Sign up today to receive news and announcements geared toward volunteer monitoring program leaders, volunteers, and resource professionals on monitoring and water quality issues in Michigan.
Contact Us: MiCorps staff are always available to answer your questions. Feel free to call or email us anytime.
Education and Training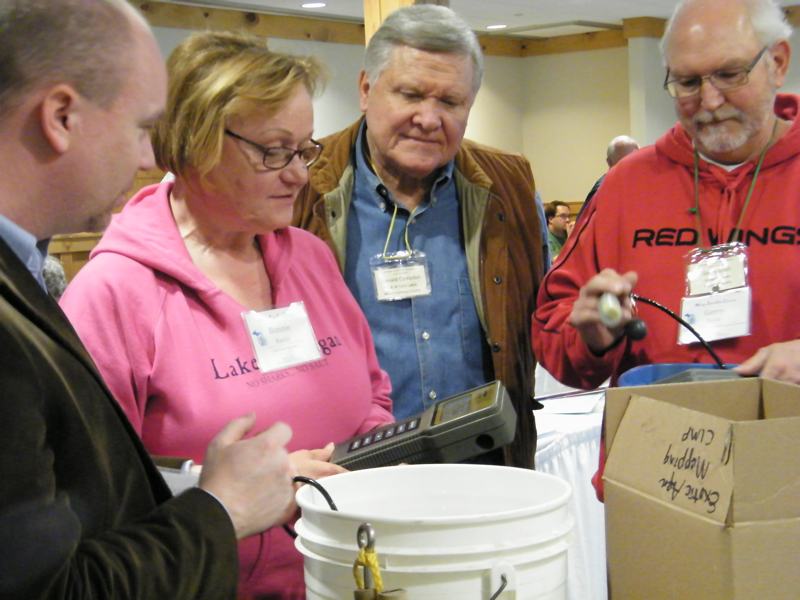 Training Events and Materials: The MiCorps program offers training opportunities for both current and aspiring MiCorps volunteers. The CLMP training sessions focus on each specific monitoring program and how each type of monitoring can tell you something different about the health of your lake.
MiCorps Conference: The annual MiCorps conference, typically held in late fall, provides education and additional training opportunities for volunteer monitors and program leaders. Sign up for our email list to receive updates on the conference.
Monitoring Programs
The CLMP offers training and technical assistance for the following volunteer lake monitoring programs:
View past CLMP Annual Reports to learn more about what these types of monitoring and data can show.
More Information
MiCorps' Cooperative Lakes Monitoring Program (CLMP) provides technical assistance, training, and other support to volunteer lake monitors in Michigan to ensure that they are collecting reliable, high-quality data.
Ready to become a CLMP volunteer? Visit our program enrollment page.
Cooperative Lakes Monitoring Program Brochure (tri-fold style for 8.5 x 11 paper)
If you have any questions about the CLMP, please contact Erick Elgin with Michigan State University Extension at elgineri@msu.edu, and subscribe to our email list to receive announcements and updates on these monitoring programs.